INNOVATE. COLLABORATE. ACCELERATE.
WHO WE ARE
Baehl Innovation pursues a single goal: to be the partner of your growth and competitiveness internationally. Our international team of associates are senior, highly experienced, and our combined experience and vast network are brought together to create the ultimate dream team, designed especially to support your success, and your growth.
WHAT WE DO
Baehl Innovation works with mid-sized start-ups, SMEs, high value companies, and technology transfer offices to simplify and decompartmentalize the way that technology is sourced, and to accelerate the growth of projects to secure product launch and business expansion. We offer highly customised services based on your needs and objectives.
WHERE WE WORK
Baehl Innovation is at the heart of a network of excellence, in France, Europe and North America, comprised of privileged targets for the development of strategic partnerships, strategic operational deployments in new markets, and new activity implantation. Our expertise is in tapping into this network and delivering highly personalised, high value results.
HAVE QUESTIONS ABOUT WHAT BAEHL INNOVATION CAN DO FOR YOUR BUSINESS GROWTH?  LET'S TALK.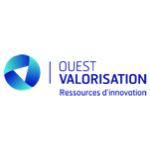 "It is completely new to find offers structured toward international business in the innovative services market. For a business like ours, the combination of the "push" method, the "pull" of the Baehl Business Hub, and the long term accompaniment strategy has unique value."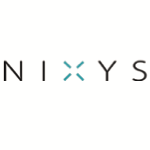 "Working with Baehl Innovation has directly impacted our company's growth and emergence in new markets. And as always, the attention to detail from the Baehl Innovation team is unbeatable."
"Our partnership with Baehl Innovation enables us to benefit from a natural relay in Paris, supporting the internationalisation of projects for our Californian startup clients, for whom the development and implementation of activities in France and Europe is a strategic priority."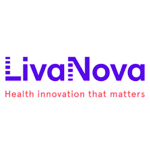 "The Baehl Business Hub is a tool oriented to the future. It has great potential for improving technology sourcing by the LivaNova group, and is expected to boost long term relations with our academic partners. The ability of the Baehl Business Hub to customise our international sourcing needs is an important factor for our future growth in the implantable medical device market."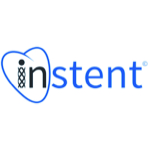 "Baehl Innovation's expertise and experience were important ingredients for our development. The high quality work provided by one of their senior partners was an invaluable help on an urgent and time critical matter for Instent."

BAEHL BUSINESS HUB
The Baehl Business Hub is a highly-customised virtual open innovation accelerator for TTOs, labs, developers, public institutions to quickly and easily reach companies who are interested in new technologies. In this new gathering place for opportunities, qualified members with technologies to offer are able to efficiently explore the needs of mid-sized companies and startups worldwide, in order to powerfully bridge the gap between innovative technologies and potential clients, attracting market attention and fostering innovation.

BAEHL PARTNERSHIPS
Baehl Partnerships has a successful track record in securing worldwide strategic external partners in business, academia, and the public sector, helping businesses to successfully tackle common challenges facing their industry and secure a competitive edge within the marketplace. We offer your business our expertise in searching for and attracting the best partners in innovation, competing against others who are interested in similar innovative technologies, and securing desired alliances quickly.

BAEHL INTERNATIONAL
Baehl International is dedicated to supporting mid-sized startups and high value companies emerge as world leaders. We help strategic and operative decision-makers accelerate deployment of international projects to reinforce market penetration and secure business expansion. From new market exploration, to strategic alignment and pre-launch, through to product and sales launch and the implantation of new activities abroad, discover how we can work together to help you accelerate your market growth.
We are an innovative partnerships and international strategic consulting firm, supporting mid-sized startups and high value companies emerge as world leaders.
Contact us today to learn more about what we can do for you.